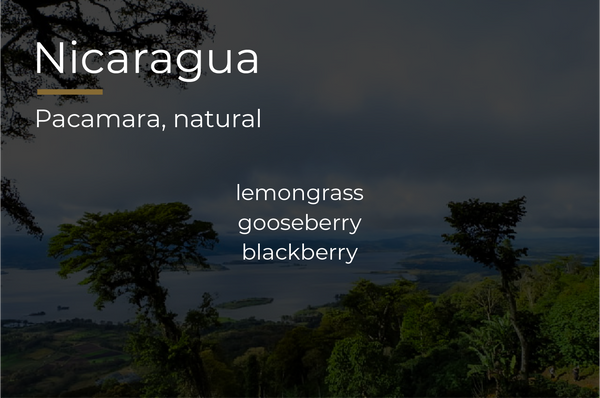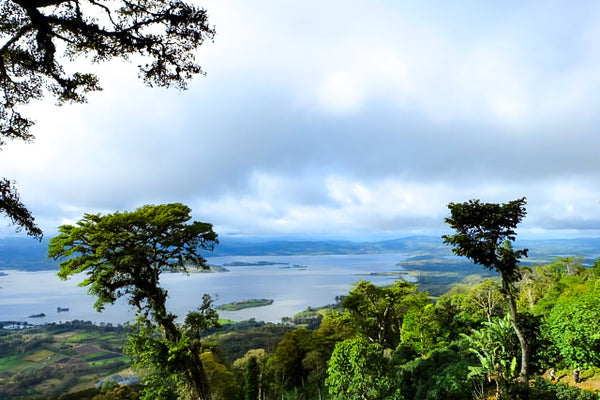 San Jose
Regular price
¥1,530
Sale price
¥1,700
Degassing

Degassing: we recommend degassing this coffee unopened for at least 45days. Best from 60days to 90days post roast.
Caution

*Though we are sorting out defects after roasting and our greens have passed through mechanical/hand sorting at farm level, small stones can be found in coffee beans, it's not harmful to health as it's roasted but please sort them before grinding to avoid risk damaging your grinder just in case.
Cupping review
This natural process Pacamara tastes almost like a washed coffee and full of its cultivar's character. San Jose is busting with it bright fruit flavors, expect lemongrass, bright goose berry and black berries in the finish.
Details
Tasting notes: lemongrass, gooseberry, blackberries
Coffee type: clean, intense flavors, washed-like, tropical, vibrant, competition, brighrt
Altitude: 1400 m.a.s.l
Area: "Lake Apanas" plot, Jinotega, Nicaragua
Variety: Yellow Pacamara
Producer: Mierisch Family
Process: natural
Roasted for espresso and filter
Wholebeans(100g or 250g NET)
San Jose Yellow Pacamara and Lake Apanas
We are thrilled to offer our 4th purchase of San Jose Yellow Pacamara! Apollon's Gold team has been a big fan of their Yellow Pacamara since 2018. Fincas Mierisch started planting Yellow Pacamara cultivar since 2010 and the first harvest was operated in 2013. This Yellow Pacamara is produced in the highest elevation area of San Jose, one of their best renowned farm, and well known for its unique flavors that stand out among other (mostly red) Pacamaras. This coffee has been nurtured in their exclusive plot called "Lake Apanas" that is literally located around the biggest lake in the Central America, with special treatments every year. According to Wingo, Lake Apanas plot is very special that makes the Yellow Pacamara shine.
Incredible terroir natural
Actually, this is the first purchase of this natural process lot. Back in 2022, the producer, Erwin "Wingo" Mierisch visited our roastery and provided some samples of their best coffees. We were so impressed with those green beans' quality that is free from natural process vibes yet bursting with its Yellow Pacamara flavors: almost like a washed. We are so pleased to carry this special stuff.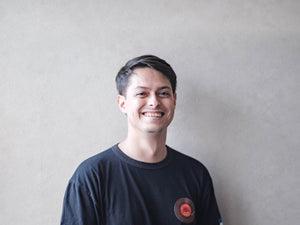 Fincas Mierisch
Erwin "Wingo" Mierisch at our roastery
Fincas Mierisch
Their coffee has always been our favorite and we are annually offering their coffees since we started roasting in 2017. We are especially working with those farms in Nicaragua and Honduras: San Jose, Las Delicias and Santa Lucia
LEARN MORE