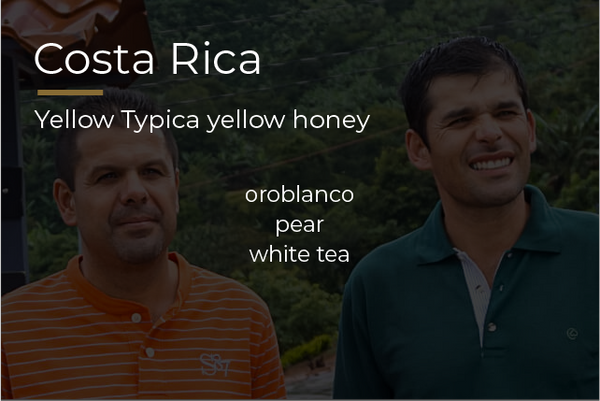 Pie San Exclusive
Regular price
¥3,040
Sale price
¥3,200
Degassing

Degassing: we recommend degassing this coffee unopened for at least 45days. Best from 60days to 90days post roast.*depending on the storage condition. For details please refer to our storage page.
Caution

*Though we are sorting out defects after roasting and our greens have passed through mechanical/hand sorting at farm level, small stones can be found in coffee beans, it's not harmful to health as it's roasted but please sort them before grinding to avoid risk damaging your grinder just in case.
Cupping review 
This harvest is really clean, almost transparent with incredible sweetness. Expect vibrant flavors of oroblanco followed by sweet pear flavors and flowery finish with delicate white tea notes in the aftertaste. All those vibrant flavors are displayed on its silky body and mild acidity.
Details

Tasting notes: oroblanco, pear, white tea
Coffee type: very clean, transparent, silky and smooth, soft and mild acidity, very sweet 
Producer: Luis Monge and Oscar Monge
Area: Leon Cortes, Tarrazu, Costa Rica
Altitude: 1940 m.a.s.l
Variety: Yellow Typica
Process: yellow honey
Roasted for espresso and filter
Whole beans(100g or 250g NET)
An exclusive lot for Apollon's Gold
The Yellow Typica is back! Originally, this coffee was produced for WBrC competition. We started offering this coffee in 2021 season, it was pretty rare that the total production was still only 23kg in 2021, and since then this coffee has been exclusively produced for us with an increasing production volume.
Terroir represent
Each harvest of the Yellow Typica tastes slightly different but this coffee is always amazing and the favorite coffee of our roaster. This year, we can see what we expect from Tarrazu high elevation coffee in its flavors very explicitly. This coffee is truly clean, mild and sweet with vibrant flavors from the Yellow Typica cultivar.