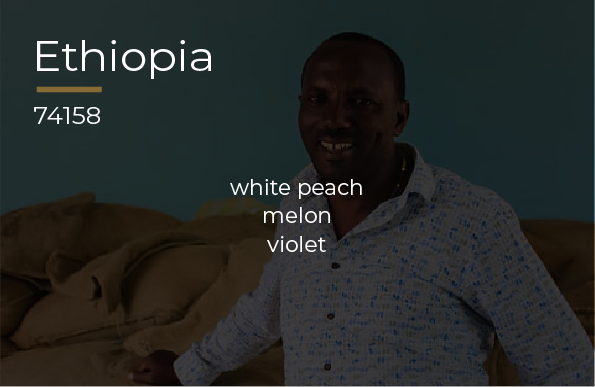 Niguse Gemeda
Regular price
¥2,100
Sale price
¥2,350
Degassing

Degassing: we recommend degassing this coffee unopened for at least 45days. Best from 60days to 90days post roast.*depending on the storage condition. For details please refer to our storage page.
Caution

*Though we are sorting out defects after roasting and our greens have passed through mechanical/hand sorting at farm level, small stones can be found in coffee beans, it's not harmful to health as it's roasted but please sort them before grinding to avoid risk damaging your grinder just in case.
Cupping review
Niguse is back! Expect classic Niguse flavors as usual, it delights with white peach, followed by green melons, violet florals and vibrant flavors of purple grapes, with very pleasant aftertaste. 

Details

Tasting notes: white peach, melon, purple grapes, violet
Coffee type: terroir natural, clean, transparent, refreshing, delicate acidity, transparent, silky mouthfeel.
Altitude: 2320-2380 m.a.s.l
Area: Bura, Bensa, Ethiopia
Variety: 74158
Producer: Birhanu Dido
Process: natural
Roasted for espresso and filter
Wholebeans(100g or 250g NET)
The first ever winner of COE Ethiopia
In 2020, ACE(Alliance of Coffee Excellence) held the very first Cup of Excellence for Ethiopia, the birth place of Arabica. Niguse is the one who won the very first COE session in Ethiopia. We have been carrying his coffees since 2021 and this is our 3rd purchase. Likewise those Ethiopia coffees we sourced this year, this lot is very uniform and well sorted.
74158 cultivar
As he won the first place of COE with this cultivar, 74158 became pretty renowned and popular amongst international coffee community. In our experience, his 74158 has iconic flavors of white peach and melon with transparent vibes and delicate acidity.