Mierisch Java
Degassing

Degassing: we recommend degassing this coffee unopened for at least 45days. Best from 60days to 90days post roast.
Caution

*Though we are sorting out defects after roasting and our greens have passed through mechanical/hand sorting at farm level, small stones can be found in coffee beans, it's not harmful to health as it's roasted but please sort them before grinding to avoid risk damaging your grinder just in case.
Cupping review
This coffee is oozing with sweet flavors that features its mild acidity perfectly. Expect sweet pear followed by distinct notes of Darjeeling tea and long sweet finish of vanilla towards the dried apricot aftertaste.
Details
Tasting notes: pear, Darjeeling, vanilla
Coffee type: mild acidity, sweet, very long and sweet aftertaste. 
Altitude: 1400 m.a.s.l
Area: Jinotega, Nicaragua
Variety: Java(Java-Nica)
Producer: San Jose farm, Mierisch Family
Process: washed
Roasted for espresso and filter
Wholebeans(100g or 250g NET)
Mierisch Java-Nica cultivar
Java-nica, is basically a Java variety that is one of those Ethiopian landraces imported into Java Island. Java-nica was carried into Nicaragua in the 18th century and preserved in Nicaragua coffee laboratory where Mierisch family obtained Java-nica from. They started planting Javanica in 1999 and it has become their signature cultivar that represent the farm alongside the Yellow Pacamara. Speaking of this lot, this coffee has pretty mild acidity and nice sweetness with typical Java flavors of some teas that we also can see in "Longberry" from some very nice Indonesia coffee.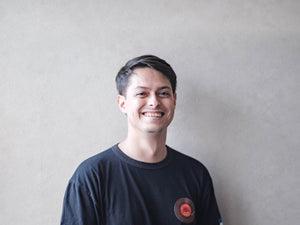 Fincas Mierisch
Erwin "Wingo" Mierisch at our roastery
Fincas Mierisch
Their coffee has always been our favorite and we are annually offering their coffees since we started roasting in 2017. We are especially working with those farms in Nicaragua and Honduras: San Jose, Las Delicias and Santa Lucia
LEARN MORE