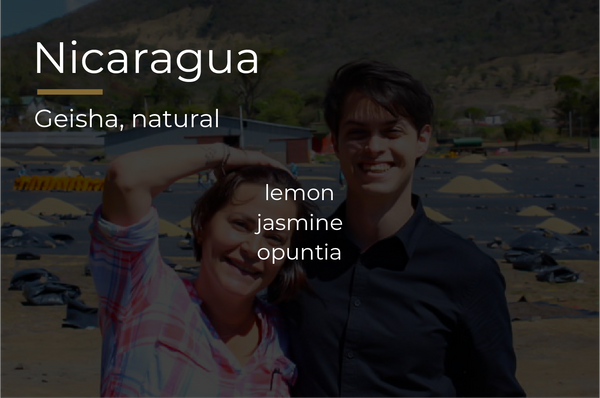 Las Delicias
Regular price
¥2,340
Sale price
¥2,600
Degassing

Degassing: we recommend degassing this coffee unopened for at least 45days. Best from 60days to 90days post roast.
Caution

*Though we are sorting out defects after roasting and our greens have passed through mechanical/hand sorting at farm level, small stones can be found in coffee beans, it's not harmful to health as it's roasted but please sort them before grinding to avoid risk damaging your grinder just in case.
Cupping review
Though this is technically a natural process Geisha, Las Delicias offers an amazing classic Geisha profile. Expect lemon, white tea and distinct notes of jasmine, garnished with perfumed notes of opuntia in the aftertaste that makes all those bursting flavors even more unique. *We also had some vibrant flavors of passionfruit and marmalade after around 5days post roast.
Details
Tasting notes: lemon, passionfruit, white tea, jasmine, opuntia, marmalade
Coffee type: clean, perfumed, intense flavors, competition, silky, washed-like
Altitude: 1400 m.a.s.l
Area: Jinotega, Nicaragua
Variety: Geisha
Producer: Mierisch Family
Process: natural
Roasted for espresso and filter
Wholebeans(100g or 250g NET)
Las Delicias farm
We are big fans of Miersich family and literally everything from them have been amazing yet their Santa Lucia Geishas, mainly operated by Eleane Mierisch, are our favorite if we were to choose one out of them. Fincas Mierisch recently obtained a brand new farm in Nicaragua, Las Delicias, mainly lead by Eleane. Our first coffee from Las Delicias was a Java anaerobic natural which was pretty clean and full of green tea notes.
Super clean Geisha natural
Last October, our friend, Erwin "Wingo" Mierisch from Fincas Mierisch visited our roastery and shared some samples of their competition grade coffees. We all were beyond impressed with the incredibly vibrant Geisha flavors from Las Delicias: it was as vibrant as some top notch Panama Geishas we've tried. We are so thrilled to roast this coffee by ourselves and already amazed with its supreme quality. Likewise the Yellow Pacamara natural, this coffee literally tastes like a great washed Geisha.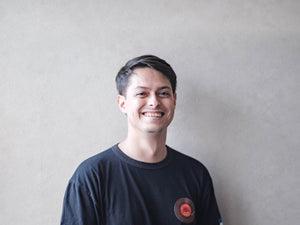 Fincas Mierisch
Erwin "Wingo" Mierisch at our roastery
Fincas Mierisch
Their coffee has always been our favorite and we are annually offering their coffees since we started roasting in 2017. We are especially working with those farms in Nicaragua and Honduras: San Jose, Las Delicias and Santa Lucia
LEARN MORE